FAA Test Scheduling
Lone Star Aviation Testing Center all 21 Airman Written Knowledge Tests including the IA (Inspection Authorization).
You may schedule your test by:
Call Lone Star Flight Training at 832-721-3158
Schedule Through PSI at 1-800-947-4228
You may "walk-in" during our testing center hours.
Appointments are preferred but not required. Walk-ins may require a wait time based on availability of the computer stations.
Please note that test scheduling must allow time for sign in and registration, test procedure briefing, practice test. Please allow time in your scheduling to complete the test before the close of the testing centers business hours. This time will vary based on test taken.
As our testing center is a division of our flight training location, extended hours may be available based on staffing. Please call to confirm availability.
Lone Star Flight Training offers the use of its ASA Prepware to study or take practice tests. The price is $20.00. The use of prepware is only a training tool and not a guarantee to pass a test.
Hours of Operation
Tuesday 9:00 to 3:00
Wednesday 9:00 to 3:00
Thursday 9:00 to 3:00
Friday 9:00 to 3:00
Saturday 9:00 to 3:00
Closed Sunday and Monday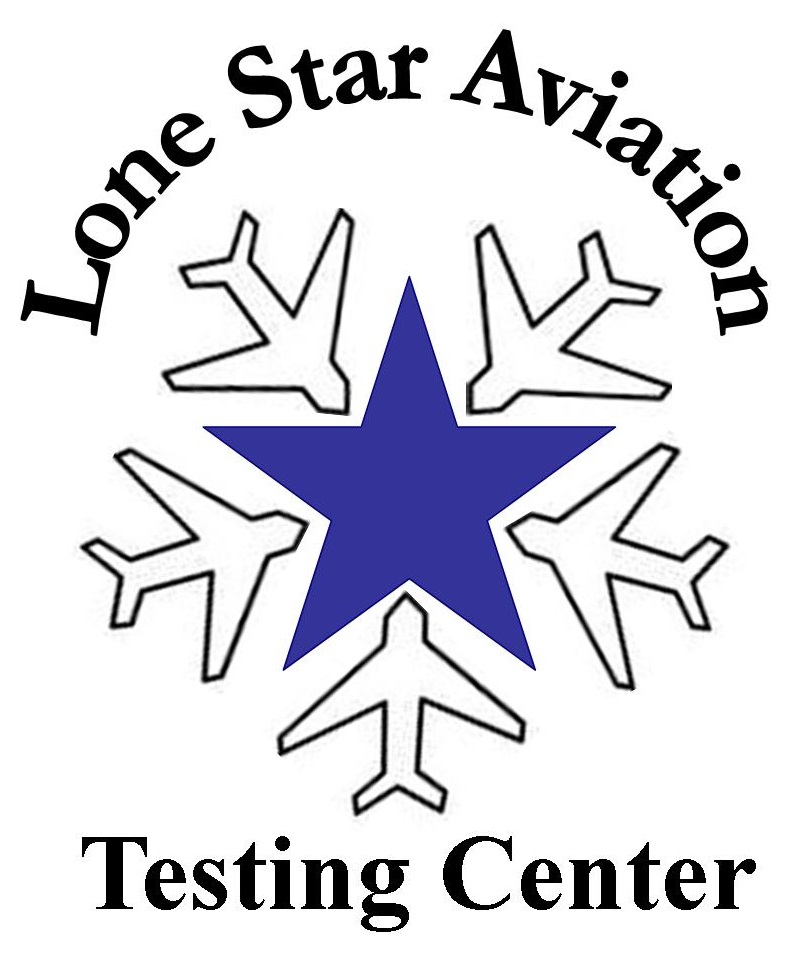 Eligibility and Pricing
Test applicants are responsible for furnishing the proper authorization for the test they wish to take. They must also provide a valid photo ID with permanent mailing address, proof of age and applicants signature.
Under regulation you will be under direct or close circuit surveillance while taking your test. No personal items will be allowed in the testing room, including cell phones, ipads, calculation watches, flight bags, handbags.
Pricing for the FAA Airman Knowledge Test is set by PSI.
Tests are $165.00 with the exception of the UAG or 107 drone test which is $150.
PSI accepts MasterCard, Visa, Discover American Express. Sorry no checks